An expert panel of judges has been assembled from construction disciplines including construction management, engineering, architecture, and cost management.
Exclusive to the Irish Construction Excellence Awards, our judging process will include an Interview Stage for the project categories where the finalists will present to our expert judges and showcase their projects and have Q&A sessions. This level of engagement is not only of great value to the entrants but also puts our judging process on a par with best international professional competition practice.
Kerry
O'Sullivan
BEng, CEng, FIEI, MICE, MACEI
Angela
Brady OBE
OBE, PPRIBA, PDSA, FRIAI, FRSA, HonFRIAS, PhD(Hon), FAIA, FRIAC, HonFIStuctE, FBIID
Seán
McCarthy
BSc Eng, CEng MIEI
Lean, IPD & Project Management Consultant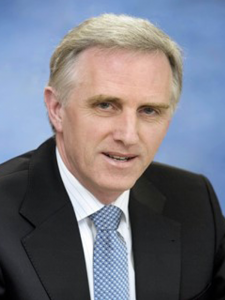 Dermot
Clohessy
BSc Eng
Dorothy
Jones
BArch, PgDip Project Management, PgDip Construction Law, PgDip Arbitration
Project Manager and Architect
Phelim
Devine
BScEng, CEng MIEI, HDip PM, HDip CLCA.
Dr Derek
Sinnott
BE, MSc, PhD, MIEI
Mark
Madigan
BSc (Hons) in Occupational Safety and Health
Senior Safety, Health and Wellbeing Manager
Tim
Segal
BArch, PGCert
Lecturer
& BIM Coordinator
Niall
Kane
BSc Arch
Construction
Project Leader
Emma
Hayes
Dip Arch Tech, BSc Arch Tech, MSc BIM Management, RIAI Arch Tech, ACIAT
Kieran
O'Neill
BSc Eng, M.Eng.Design, P.G. Dip Construction Health & Safety, CEng FIEI
Health & Safety
Consultant
Kim
Hegarty
BSc, MSCSI, MRICS
Construction Cost Consultant
Paul
Doherty
BArch
Professor
Ruth Morrow
BArch, RIBA, ARB, FHEA
Fiona
Campbell
BSc, MSCSI, MRICS
Enter the Irish Construction Excellence Awards 2018
Entries to the 2018 ICE Awards are no longer accepted.
Thank you for your interest!
The winners will be announced during the Gala Event that will take place at the Round Room, Mansion House, Dublin, on Friday, 23rd March 2018.