An unrivalled opportunity to align your brand with Excellence in Construction!
Sponsoring the Irish Construction Excellence Awards (ICE Awards) gives your company an unrivalled opportunity to align with the Irish Construction Industry's most influential figures and most progressive companies. Put your brand in front of the biggest names in Irish construction.
With the full media support of Irish building magazine, Irishbuildingmagazine.ie, BIMIreland.ie, and a substantial social media presence on Twitter, LinkedIn and Instagram these prestigious awards present a branding opportunity that is unmatched in the Irish built environment sector. To discuss sponsoring The ICE Awards contact us now: Phone: 01 2806030 or Email: contact@ICEAwards.ie
Sika the world's largest producer of specialist building chemicals has a very strong track record in Ireland, dating back to the 1920s when Sika 1 Waterproofer was used to prevent water ingress in the Shannon Dam Scheme, The Liffey Tunnel and the Currency Commission in Dublin.
Sika Ireland supplies a complete range of innovative products for problem solving in all aspects of building construction and refurbishment. Sika's Industrial division supplies a range of high-performance industrial adhesives used by the Automotive, Marine and Truck Body Building Industries.
From their headquarters in Dublin, Sika Ireland provides 48 hour delivery on their complete product range as well as unrivalled technical support and customer service. A detailed specification writing and method statement service is available on their full range of products from Roofing, Concrete Repair through to Industrial Flooring, Bund Linings, Corrosion Protection and Sika's Builders Merchants Range.
All Sika solutions are designed with customers' success in mind and Sika look to build long-lasting and mutually beneficial relationships rather than focus on short-term business. Their aim is to meet all of the challenges customers face by launching new products in response to tighter regulations for adhesives and sealants, developing new solutions to meet the ever greater demands in terms of trouble-free application and environmental compatibility in the flooring market, or catering for the requirement for lightweight constructions in the automotive industry. Sika provide intelligent solutions using the most advanced technologies, service and unique expertise and are well known for their high-quality construction and industry solutions, which always meet the latest independent tests,
standards and regulations – giving customers complete peace of mind and the reassurance of working with a quality manufacturer.
Sika recognises the standard of design and craftsmanship in construction in Ireland ranks amongst the highest in the world. This is especially notable in areas of concrete, waterproofing and building envelope sealing & weatherproofing. Sika is committed to construction excellence worldwide.  Sika Ireland are honoured to have the opportunity to acknowledge and promote the high standard of construction craftsmanship that Ireland's Construction Industry is renowned for.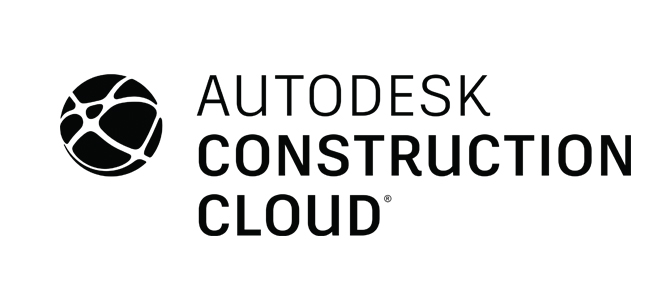 Autodesk Construction Cloud™ combines advanced technology and predictive insights to connect people and data across the building lifecycle, from design through operations.
At the centre of Autodesk Construction Cloud's unified platform are powerful, simple and purpose-built collaboration solutions including Autodesk Build, Autodesk Takeoff and Autodesk BIM Collaborate, and Autodesk Docs ensures main contractors, speciality contractors, owners and designers can work efficiently together within a common data environment.
Autodesk Construction Cloud brings these solutions together, and with Autodesk's established design authoring tools, connects headquarters, office and field teams to increase collaboration and productivity. The breadth of our portfolio, the depth of our capabilities and the connections that bring together meaningful workflows ushers in a new era of connected construction. For more information please visit our website.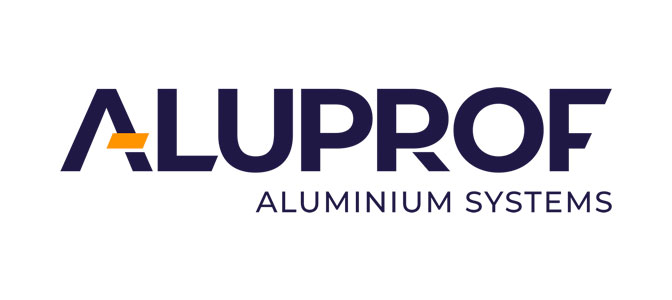 Aluprof UK is a subsidiary of Aluprof SA and part of Kety Group, which is one of the prominent European suppliers of architectural aluminium building systems for both commercial and residential building construction.
The group has over 70 years of experience in the production of aluminium systems with over 2,300 employees in many subsidiaries in the European countries and in the USA. The group's annual turnover exceeds €500 million that develops and manufactures advanced aluminium systems and products at its plants in Poland with a combined floor space of over 220,000 m². The group uses today's most up-to-date and innovative manufacturing processes to serve over 1,300 regular clients worldwide, where 40% of total production is exported annually.
As a subsidiary of the main group, Aluprof UK has been founded in 2006 and it is now one of the leading commercial and residential aluminium systems companies in the UK today. With head offices and showrooms in Manchester and London, the company supports architects and specifiers across the British Isles, helping them realise advanced facade designs across a wide range of project types including student accommodation, hotels, office buildings, residential buildings, educational and leisure facilities.
The company's product portfolio includes windows, doors, unitised systems, curtain walling, facades, rolling shutters, garage doors, framing systems and entrance doors. Aluprof's world-class designers and engineers pursue continuous improvement in the quality of products using innovative and advanced solutions. The vast product library not only satisfies but exceeds European and UK quality requirements. Serving the UK and Ireland for over 15 years, Aluprof's UK expert team provides professional, approachable solutions of aluminium systems to the UK and Ireland's architecture, engineering, and construction industry.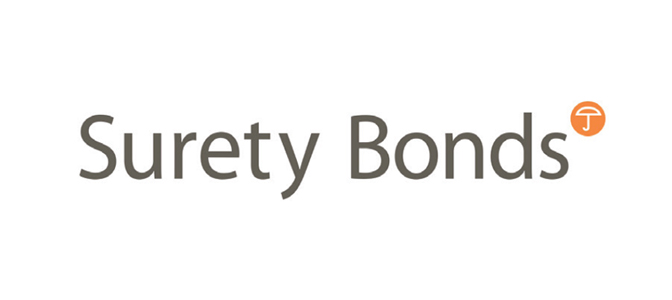 Surety Bonds is Ireland's only specialist surety and bonds intermediary. They provide the Construction Industry with solutions to their bonding needs, they give independent and objective advice that clients can trust.
Their credibility in the market relies on this, therefore they believe in always working openly and honestly with clients. The experience and expertise within the company helps reduce much of the difficulty and inconvenience of obtaining bonds, they deal with all regulated providers of bonds and financial guarantees.
Surety Bonds believe it is important to recognise the high quality of work that many contractors within the Construction Industry deliver on behalf of their clients. Surety Bonds believe the contractors and the teams within their organisation that deliver to such a high standard should be rewarded and applauded by their peers.
The Irish Construction Excellence Awards are about recognising companies that strive to be the best and push the industry, in general, to be better. Surety Bonds believe this is an opportunity for them to be part of that drive to achieve excellence and show they are proud to be part of an industry which is endeavouring to push the boundaries of innovation and quality.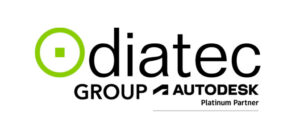 The Diatec Group is Ireland's leading Autodesk partner focussed on digitising the Construction Industry.
The Diatec Group is a leading Autodesk partner focussed on the digitalisation of the Construction Industry.
As Ireland's largest Autodesk Platinum Partner & a top 10 European partner, we are focused on helping customers with technology adoption, implementation, development, training & consultancy.
Diatec leverages its highly skilled industry teams to deliver integrated solutions based on Autodesk's Construction Cloud Unified digital project delivery platform together with AEC design tools including Revit, Navisworks, Plant 3D & Civil 3D software to our clients in Architecture, Engineering & the Built Environment.
We deploy & deliver Autodesk software, instructor-led & eLearning training & offer more advanced Building Information Modelling (BIM) consultancy & Integrated Project Delivery (IPD) services aligned to the client's specific needs or project requirements.
Our ICT systems & cloud computing capability is focused on helping clients with the latest digital workflows for our customers in Design & Construction project delivery.
We provide cloud-based Autodesk Collaboration & remote working tools together with secure alternative complementary remote, cloud & hybrid cloud Citrix & SteelHead deployments.
These business-centric deployments allow remote users to work in a more controlled productive way than simple remote desktop enablement.
From design, design collaboration through to documentation & reviews, to pre-construction, & through to quality, safety & operations, Diatec is there to guide & assist in delivering value & unparalleled customer service to our clients.
Established 1993 & with a staff of 50 & offices in Dublin, Galway, Cork & Belfast. Visit Diatec.ie
CPAS provides specialist professional pension administration services to the construction sector.
With a dedicated, experienced and highly professional team, CPAS ensures best practice in key areas of pension scheme management and provides an award winning service to Trustees, Employers and Members within the construction sector.
Pension contributions, sick pay benefit, income protection and death in service cover are all part of a comprehensive remuneration package. Increasingly, attracting and retaining key employees in the construction sector means including them in an established pension scheme with a proven track record in the industry.
CPAS administers one of Ireland's largest pension schemes, the Construction Workers' Pension Scheme (CWPS); winner of IP European award for best Irish Pension Fund 2018. CPAS also administer the Construction Workers' Sick Pay Trust, Construction Executive Retirement Savings (CERS) (winner – Pension Trustee Board of the Year 2015), and the Construction Industry Retirement Trust Scheme (CIRT).
CPAS has extended the range of services offered through its affiliated firm, Milestone Advisory DAC, who provide impartial and comprehensive personal financial advice to individuals in the construction industry both before and after retirement.
Talk to CPAS about the best pension solution for your construction company and they can help you plan a better tomorrow for you and your employees.
The future is in Nearly Zero Energy Buildings, and industry leaders are advocating the use of new and innovative construction materials in order to meet the European Energy Performance of Buildings Directive.
Altherm ICF is one of the innovations created by the industry in direct response to the demand for change and aims to change the built environment. This Irish made, NZEB-ready Insulated Concrete Formwork system consists of two EPS panels spaced apart by high strength polypropylene webs. This system forms a fully insulating, permanent shuttering mould into which concrete is poured. Its many advantages mean that ICF is becoming an increasingly popular choice across all kinds and size of build.
Once cast, the concrete core not only provides the necessary structure for the building with the structure's lifetime durability, but also integrates with the ICF to provide superior sound insulation and with U-values of 0.20/m2k being easily achievable, all adhering to the latest fire safety standards.
At less than 3.5kg each, the forms are a user-friendly system to build, with all of the related handling and safety benefits. Due to its innovative design, this increases speed of construction, reduces waste and meets the standards of the Building Regulations 2019 Part L – Conservation of Fuel and Energy.
The powerful combination of the patented, reversible interlock, EPS composition, innovative web design and web spacing result in a simple, strong framework system that requires less support during installation. The result is straight, flat and plumb walls and minimal wastage.
Altherm ICF is certified by the Irish Agrément Board for use up to 6 storeys. European Technical Assessment ETA-18/0752 has been issued for Altherm ICF. BBA Agrément Certification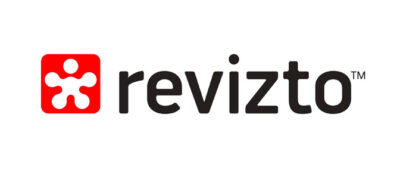 Revizto is an integrated collaboration platform used by professionals from across the AEC (architecture, engineering, construction) industry to work and communicate with all project stakeholders in a unified environment.
Connecting all project members on one platform
Revizto unifies BIM intelligence and makes it immediately accessible and actionable for the entire project team. With Revizto's advanced Issue Tracker predefined workflows project team members can identify and manage model-based issues in the 3D space and 2D sheets, including addressing clash groups. Revizto provides unified access to a project's data both for 2D and 3D workflows, so anyone can use it depending on project requirements.
Single source of truth for any project
Central hub for all models
View the entire project by federating all intelligent BIM data including reality capture into a centralized user-friendly location and get all teams in-sync.
Real-time issue tracker
Easily standardise the way data moves through the project and effectively communicate model-based tasks with the team
2D/3D model synergy
Leverage a unique 2D/3D combined view, easily compare 2D sheets and work with live CDE documentation seamlessly from inside Revizto
VR immersive experience
Explore real-model data and coordination issues by leveraging Revizto's immersive, true-to-scale VR experience within seconds!
Clash free projects
Import and manage all your clashes inside Revizto. View issues in native modelling software, assign accountability and track changes to ensure all clashes are quickly and fully resolved
Collaboration from anywhere
Contribute from the office or on-site. Keep all trades on task and monitor their progress in the field and access all the project data on a mobile device